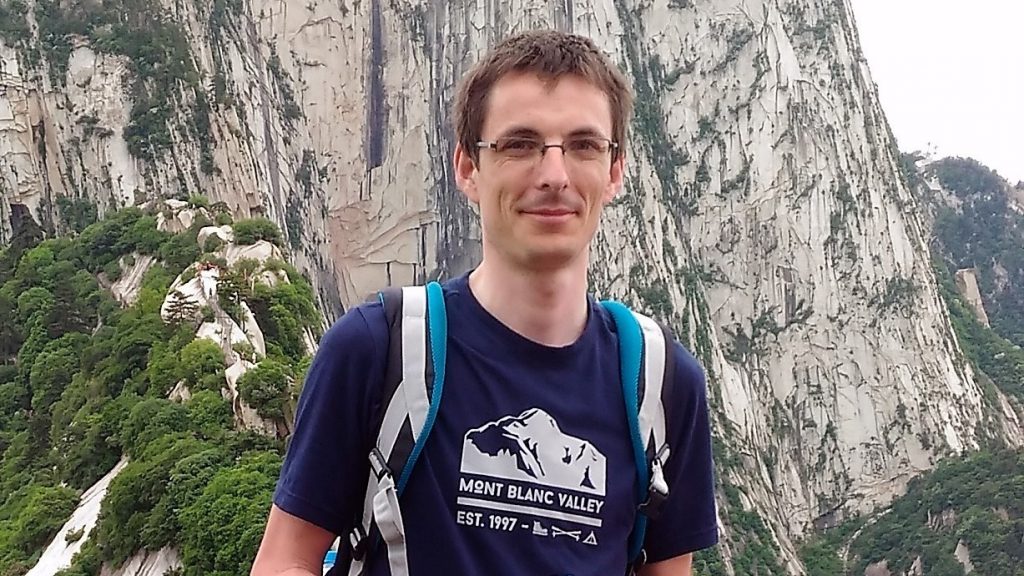 Mgr. Miroslav Kubát, Ph.D.
Assistant Professor, Guarantor of the Cabinet of Czech for Foreigners, Webmaster
Education
2015 Palacký University Olomouc – General Linguistics and Theory of Communication (Ph.D.)
Stays Abroad
University of Padova, Italy (2017)
Beijing Chinese Language and Culture College, China (2017)
Comenius University Bratislava, Slovakia (2016)
National and Kapodistrian University of Athens, Greece (2013)
University of Trier, Germany (2013)
Research Grant Projects
Analýza kontextové specifičnosti lemmatu pomocí neuronových sítí
SGS 2018. (hlavní řešitel)
Implementace nových metod do výuky kvantitativně lingvistických předmětů na katedře českého jazyka Filozofické fakulty OU a zvýšení pedagogické a odborné kompetence pracovníků katedry na základě odborné konzultace na Department of Philosophy.
IRP 2017. (hlavní řešitel)
Aplikace neuronových sítí v diachronní a synchronní sémantické analýze textů
SGS 2017. (spoluřešitel)
QUITA (Quantitative Index Text Analyzer). Software pro měření indexů slovního bohatství a jiných kvantitativních charakteristik textu
Studentská grantová soutěž Univerzity Palackého, FF_2013_031. (spoluřešitel).
Peer Reviews
Digital Scholarship in the Humanities, Corpus Linguistics and Linguistic Theory, Glottometrics, Discourse & Society, Naše řeč.
Membership
Member of IQLA (International Quantitative Linguistics Association)
Career history
from 2015 assistant professor at University of Ostrava
Research topics
General linguistics
Quantitative linguistics
Stylometry
Neural networks