---
The Program Czech for Foreigners
The Bachelor's study program has been created for foreigners (non-native speakers of the Czech language), whose input knowledge of Czech is at the beginners' level (min. A1 according to the CEFR). The students acquire both written and spoken communication skills in the Czech language and get to know the basic features of Czech life (history, culture, and literature).
We pay attention especially to practicing the language in both written and oral forms, focusing on text creation, seminar papers, understanding written and spoken texts, and conversation skills. A considerable portion of the study focuses on the perfection of the Czech grammar rules and on providing enough information about the stratification of the Czech national language. The language courses are complemented by the disciplines focused on Czech history, culture, and literature. The study program includes excursions, student conferences, project teaching, and other activities.
The teaching language is Czech but in the first year of study, it is partly English, which serves as a language of mediation. The study applicant's English must thus be at the level of B1 (according to the CEFR).
The program is designed as a single (completus) or double (maior, minor) major study. The standard study period is three years.
The students who acquire a bachelor's degree (Bc.) in this program may continue in the Czech for Foreigners Master's program and get an Mgr. degree (Master). After the Master's program, it is possible to continue in the doctor's study program and get a Ph.D. degree.
---
Graduation Exam
At the end of the study, there is a state final exam and a defense of a bachelor's thesis. Czech is the language of both the exam and the thesis. The students who pass the exams will get a Bc. degree (Bachelor).
---
A Graduate's Profile
Being graduates of the three-year Czech for Foreigners Bachelor's study program, students have considerable linguistic knowledge and skills, predominantly in the field of synchronic, communication-focused Czech studies – close reading, text analysis, and genre distinction. They have a solid grasp of Czech history, literature, and culture. They are able to work with language handbooks and dictionaries.
The output communication skills in both written and spoken forms are the B2 level (according to the CEFR). The graduates thus understand the main ideas of texts covering both abstract and concrete topics. They can speak fluently and spontaneously with native speakers, without much effort being made on both sides. They can write texts on a considerably wide range of topics, explain their stances on the current issues and defend them, or justify the pros and cons of various options.
The graduate can work as an independent worker in facilities and institutions presenting Czech culture abroad, a lecturer of Czech for foreigners, an interpreter and translator in Czech or foreign companies, a guide, an employee in state administration or various cultural institutions. The acquired practical skills of working with the text and language competence also offer him employment in the field where a good knowledge of Czech as a foreign language is required (e.g. language editor, business communication, marketing).
Specific job position:
independent worker in facilities and institutions presenting Czech culture abroad
interpreter and translator in Czech or foreign companies
worker in state administration or various cultural institutions
teacher of Czech language for foreigners
language editor
guide
---
The Input Level of Czech and English
The precondition for accepting an applicant to the study program is the knowledge of the Czech language at the beginning level, which corresponds at least to the A1 category according to the CEFR. Applicants must also be able to communicate in B1 English, as English serves as a language of mediation in the first year of study.
Applicants should thus be able to communicate in Czech in simple, repetitive situations with predictable information interchange about well-known topics and activities. Their vocabulary should cover basic conversation topics, such as family, hobby, food, shopping, traveling, studies, etc. Applicants must be able to introduce themselves and their families, describe their previous schooling, explain their motivation for studying the program, etc.
Besides spoken communication, applicants must be able to write short, easy texts, such as a simple personal letter (e-mail), a notice, etc.
Language competence thus corresponds to the contents of these textbooks:
Holá, L., & Bořilová, P. (2011). Čeština expres 1: Praha: Akropolis. (the A1 level)
Holá, L., & Bořilová, P. (2011). Čeština expres 2: Praha: Akropolis. (the A1 level)
The applicant must have completed secondary education. It is, therefore, necessary to perform the so-called nostrification, more information can be found at https://www.osu.eu/foreign-transcripts/
---
Entrance Exams
The applicant is obliged to take part in the oral entrance examination, which will take the form of an online interview, where the applicant will present himself/herself, his/her interests and motivation to study Czech. During the interview, the applicant's level of Czech and his/her motivation to study will be verified. Interview topics: introduction, motivation to study Czech, common conversational topics (hobbies, studies, food, etc.).
The minimum entry level for Czech is A1 according to the Common European Framework of Reference (CEFR). A part of the interview will also be conducted in English, as the applicant must be able to communicate in English at level B1 according to CEFR. English serves as a mediation language in the first year. The oral exam can be taken online in justified cases and after approval by the guarantor of the study program.
The applicant is obliged to submit a curriculum vitae in the Czech language into the e-application in pdf format no later than the closing date of the e-applications (min. 500 characters).
Recommended literature for the entrance exam:
HOLÁ, L. – BOŘILOVÁ, P. Čeština expres 1: Praha: Akropolis, 2011.
HOLÁ, L. – BOŘILOVÁ, P. Čeština expres 2: Praha: Akropolis, 2011.
Internetová jazyková příručka. Dostupné on-line: https://prirucka.ujc.cas.cz.
NAUGHTON, J. Czech. An Essential Grammar. Abingdon: Routledge, 2005. Dostupné online: http://utkl.ff.cuni.cz/~rosen/public/GGG/Czech_essent_grammar.pdf.
NAUGHTON, J. Colloquial Czech: The Complete Course for Beginners. Abingdon: Routledge, 2015.
PRAVDOVÁ, M. – SVOBODOVÁ, I. (eds.). Akademická příručka českého jazyka. Praha: Academia, 2019.
Complete information on the admission procedure can be found at https://ff.osu.cz/prijimaci-rizeni/
Electronic Admission Application: https://portal.osu.cz/wps/portal/eprihlaska?lang=en
---
Further Studies
Applicants may continue to study Czech for Foreigners Master's program at the Faculty of Arts, University of Ostrava, or at a different university.
---
Online Sources to Get Ready for the Study
---
Contact
The guarantor of the study program is Mgr. Miroslav Kubát, Ph.D. (miroslav.kubat@osu.cz), who you should contact with questions about teaching.
Other questions (visas, accommodation, insurance, admission procedure, nostrification,…) should be directed to the advisor for foreign students Bc. Lucie Linhartová (lucie.linhartova@osu.cz).
---
Why to study Czech at Faculty of Arts of University of Ostrava
For a long time, our department has focused on providing lectures on the Czech language for foreigners. We offer several courses with variable degrees of knowledge of the Czech language; they are intended for foreign students of all Ostrava University's faculties. Besides this, we also provide a Bachelor's and Master's program Czech for Foreigners. Furthermore, we organize the Summer School of the Czech Language, and we are the only Moravian-Silesian language and culture examination center for gaining the state citizenship of the Czech Republic. Our lecturers have rich experience in teaching Czech for foreigners both in our country and at foreign universities. We also use our own textbook, Czech in Ostrava: how not to get lost in Czech and in Ostrava. We cooperate with the Czech School without Borders in London.
Our teachers are respected personalities in their field and participate in a number of research projects. We also organize conferences, workshops and lectures. Within the Jazykovědné sdružení (Linguistic Association), lectures by important linguists from Czech Republic and abroad take place every semester.
We cooperate with important institutions in the Czech Republic (e.g. Academy of Sciences, Charles University, Masaryk University) and abroad (e.g. University of Vienna, University of Padua, University of Helsinki, Friedrich-Schiller-University of Jena, Xi'an Jiaotong University, Comenius University in Bratislava, Matej Bel University in Banská Bystrica).
Students are actively involved in events at the department, they are members of research projects and publish scientific articles. We regularly organize a student scientific conference, where students present their own research. You can see the success of our students here.
We are an open department. On our website, you can find all the necessary information about the department and current events. You can also find us on Facebook, Twitter, YouTube, Instagram, ResearchGate. We also have a podcast from Čejovna, which you can find at https://kcj.osu.cz/podcasty/ or on Spotify or Apple Podcasts. Czech Radio, Czech Television and other media inform about us. Our teachers are always open to discussion.
We publish scientific books in renowned publishers (eg Academia, Host, De Gruyter, RAM-Verlag).
Our scientific articles print prestigious Czech and international journals (e.g. Journal of Quantitative Linguistics, Digital Scholarship in the Humanities, Corpus Linguistics and Linguistic Theory, Glottometrics, Quality & Quantity, Physics of Life Reviews, Glottotheory, Slovo a slovesnost, Naše řeč, Acta onomastica).
---
The Faculty of Arts is located in a complex of historic buildings in the center of Ostrava, right next to the cathedral.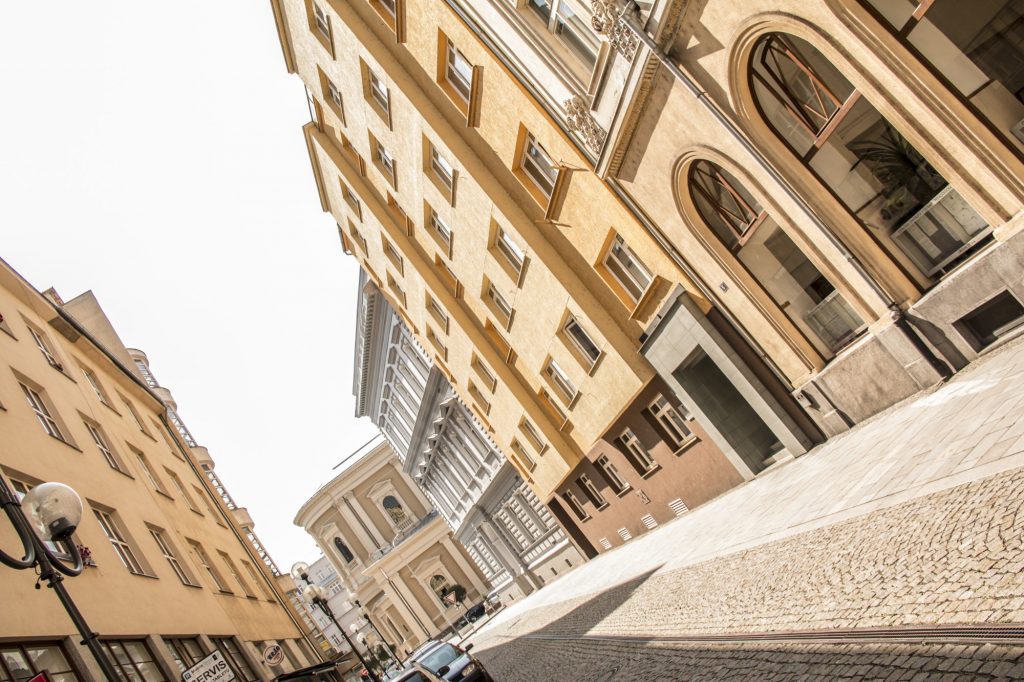 ---
The faculty is undergoing a complete reconstruction, so you can look forward to modern facilities soon.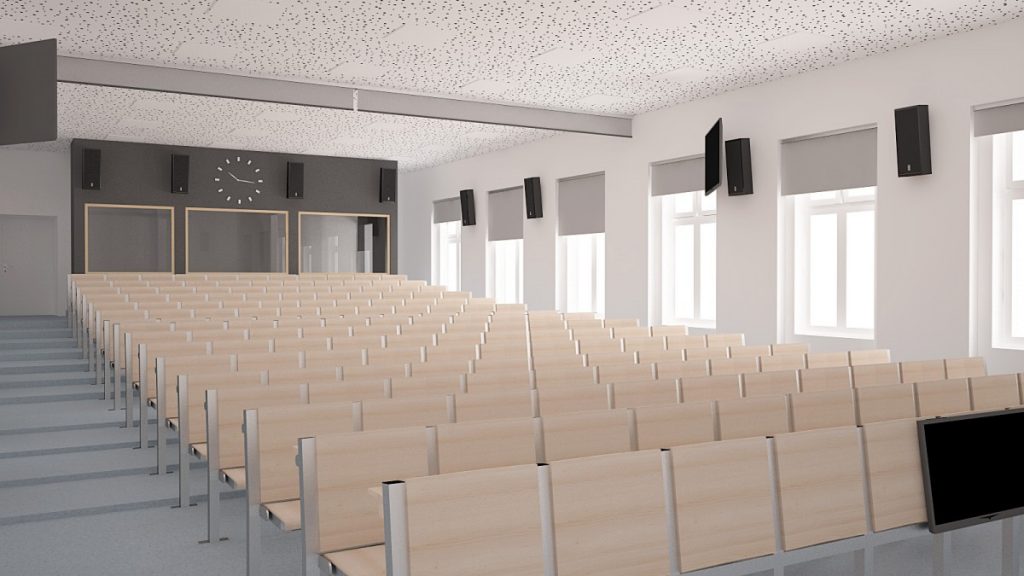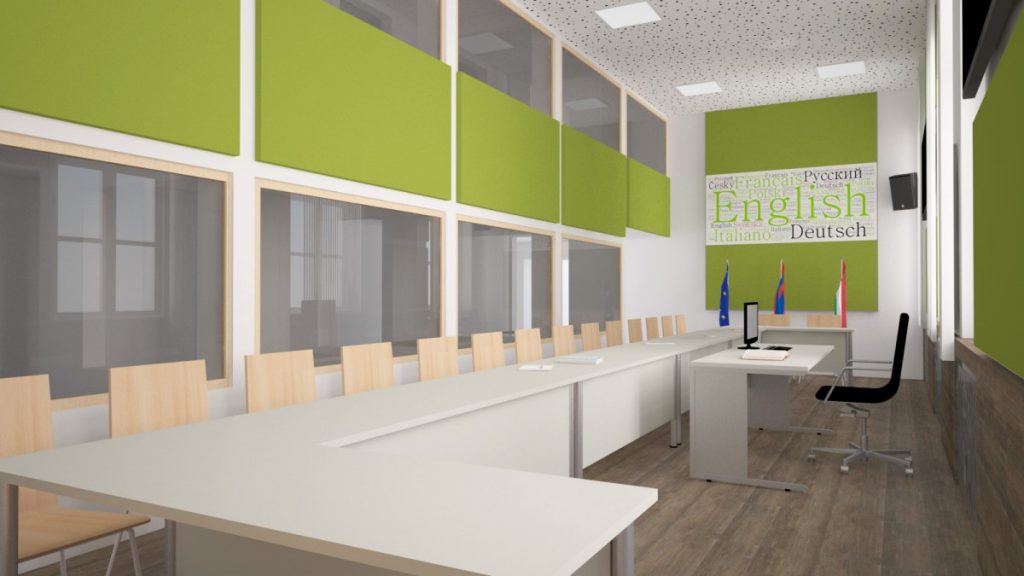 ---
We have our own library Čejovna.
---
Ostrava is the third largest city in the Czech Republic with unmistakable architecture and industrial areas, which are turning into centers of cultural events.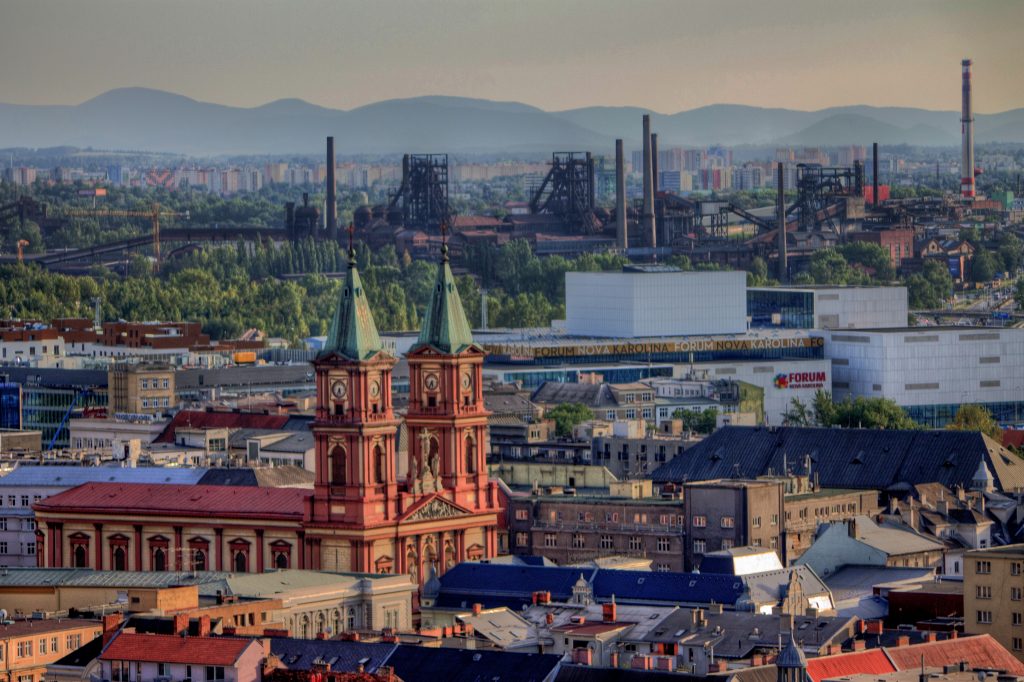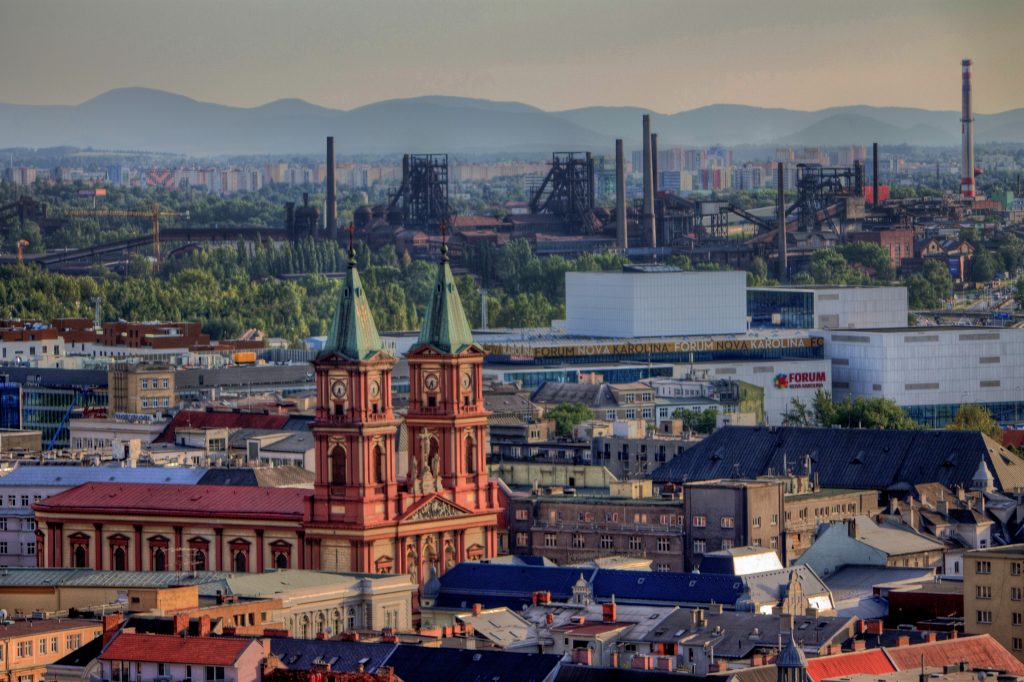 ---
Where to live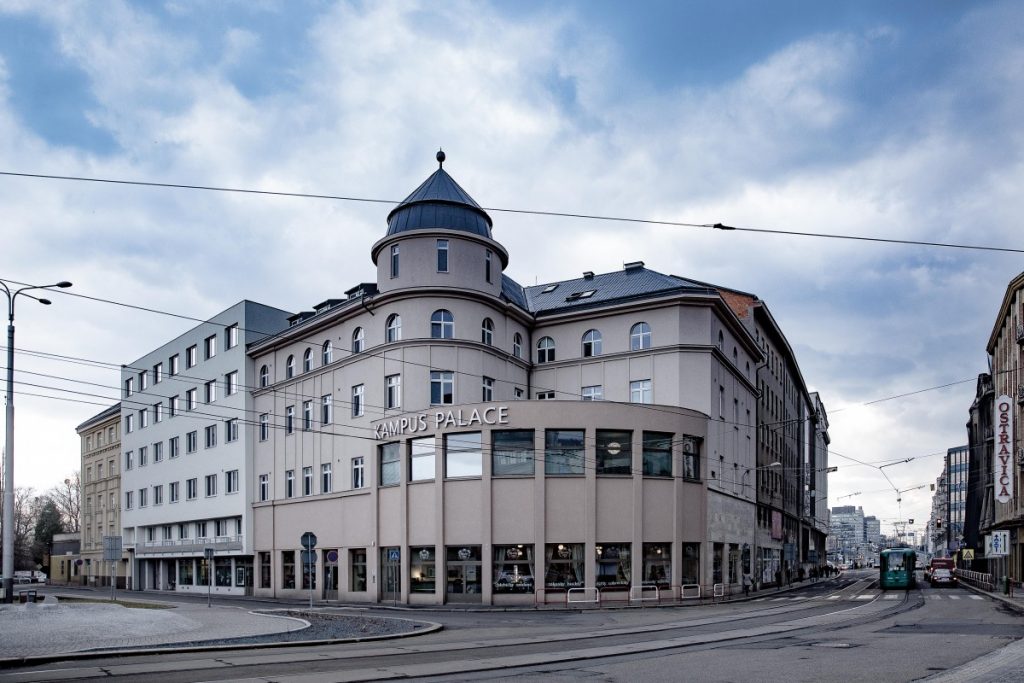 You can stay at the Jan Opletal dormitories in Ostrava-Hladnov, one of the most lucrative parts of Silesian Ostrava with a beautiful view of the city, just 10 minutes walk from the center or in the newly opened student residence Kampus Palace, where there is also a canteen. The Palace campus is located in the city center opposite the Antonín Dvořák Theater. You can find more about the possibilities of student housing in Ostrava here.
---
Where to go abroad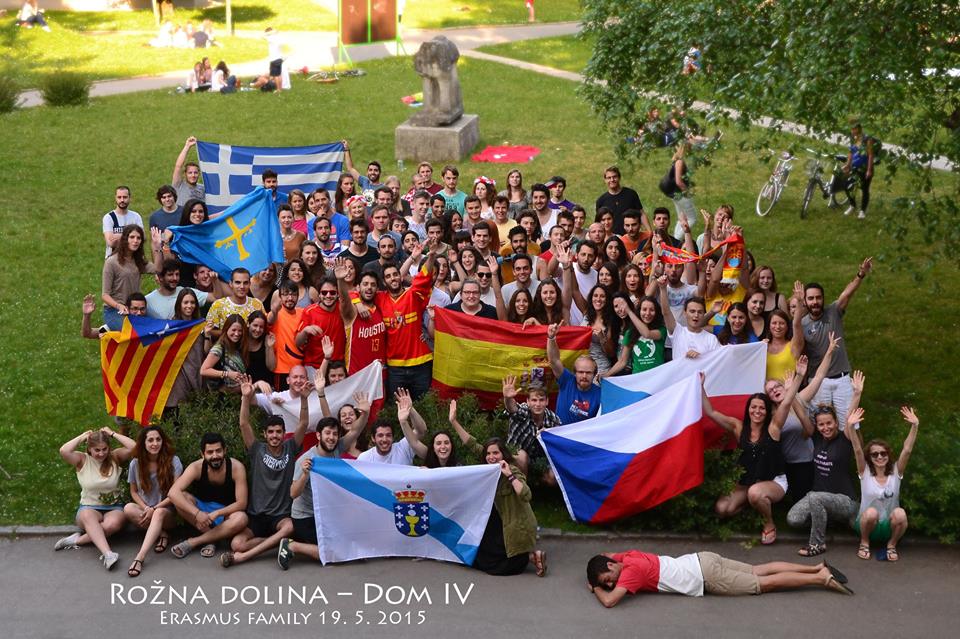 Our department offers many opportunities for study visits and internships abroad.
You can spend a semester at several European universities under the Erasmus + program.
We cooperate with the Czech School without Borders in London, where students can go for three to six months.
The VIA program then enables study stays or practical internships around the world. We work with universities in the USA, South Korea, China, the Dominican Republic, India, the United Kingdom and other countries. Within VIA, we also support mobility to institutions of the student's own choice.
Take a look at the experiences of our students.
---
Our team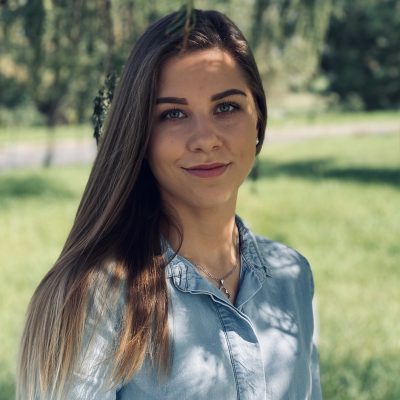 Doctoral Thesis: Speleonyma Severomoravského krasu a Moravského krasu