23 August – 4 September 2021
We are sorry to inform you that we had to cancel the Czech Language Summer School due to insufficient number of participants.
Czech Language Summer School is organized by the Department of Czech Language, Faculty of Arts, University of Ostrava.
We offer a two-week on-line Czech-language course for foreigners (4 lessons/day) with many activities and a friendly atmosphere.
The lessons are focused on practical language and communication skills for students, teachers and foreigners permanently living in the Czech Republic, and all the others who want to improve their command of Czech as a foreign language.
The courses will take place at two levels: beginners and pre-intermediates (at least 4 people in each group).
The language of communication is English. All classes are taught by university teachers.
At the end of the course, the participants will take the final test, on the basis of which they will receive a course certificate.
The course will be held on-line on the MS Teams platform. Students will receive an access code.
The course will take place on 23 August – 4 September 2021.
Deadline for registration and payment is 30 June 2021.
In order to confirm your participation at Czech Language Ostrava Summer School, you need to fill in the registration form and make the payment.
The minimum number of participants is six. If the number of candidates is lower, the Summer School will be cancelled, and the money will be refunded to your account. We will inform you of this fact in advance.
If you have any questions, do not hesitate to contact us: summer.school.ou@gmail.com
Programme of Summer school in general
4 Czech lessons every morning (Mon–Sat, one lesson = 45 minutes); 9 a.m. – 12:30 p.m.; grammar and conversation classes, practising Czech language and conversations.

Afternoon lectures on Czech language, culture and history (Czech Language in 60 Minutes, Czech History, Czech Literature, The Standard and the Substandard in the Czech Language, Czech Online, Czech Personal Names, Famous Czechs who Changed the World).

Conversation afternoons (meet-ups with native speakers).

Individual conversations.
Certificate
All participants will receive a certificate recording the attended language course.
Participation fee for 2021: 20,000 CZK/763 EUR
Deadline for registration and payment is 30 June 2021
In order to confirm your participation at Czech Language Ostrava Summer School, you need to fill in the registration form and make the payment.
Participants may ask for scholarship offered by German Academic Exchange Service (DAAD, Deutscher Akademischer Austauschdienst).
---
Contact: summer.school.OU@gmail.com
---
---
Common European Framework of Reference for Languages
Level A0
No knowledge of language.
Level A1 (Beginner)
Can understand and use familiar everyday expressions and very basic phrases aimed at the satisfaction of needs of a concrete type.
Can introduce him/herself and others and can ask and answer questions about personal details such as where he/she lives, people he/she knows and things he/she has.
Can interact in a simple way provided the other person talks slowly and clearly and is prepared to help.
Level A2 (Elementary)
Can understand sentences and frequently used expressions related to areas of most immediate relevance (e.g., very basic personal and family information, shopping, local geography, employment).
Can communicate in simple and routine tasks requiring a simple and direct exchange of information on familiar and routine matters.
Can describe in simple terms aspects of his/her background, immediate environment, and matters in areas of immediate need.
Level B1 (Intermediate)
Can understand the main points of clear standard input on familiar matters regularly encountered in work, school, leisure, etc.
Can deal with most situations likely to arise whilst travelling in an area where the language is spoken.
Can produce simple connected text on topics which are familiar or of personal interest.
Can describe experiences and events, dreams, hopes and ambitions, and briefly give reasons and explanations for opinions and plans.
Level B2 (Upper-Intermediate)
Can understand the main ideas of complex texts on both concrete and abstract topics, including technical discussions in his/her field of specialisation.
Can interact with a degree of fluency and spontaneity that makes regular interaction with native speakers quite possible without strain for either party.
Can produce clear, detailed texts on a wide range of subjects and explain a viewpoint on a topical issue giving the advantages and disadvantages of various options.
Level C1 (Advanced)
Can understand a wide range of demanding, longer texts, and recognise implicit meaning.
Can express him/herself fluently and spontaneously without much obvious searching for expressions. Can use language flexibly and effectively for social, academic, and professional purposes.
Can produce clear, well-structured, detailed texts on complex subjects, showing a controlled use of organisational patterns, connectors and cohesive devices.
Level C2 (Proficiency)
Can understand with ease virtually everything heard or read.
Can summarise information from different spoken and written sources, reconstructing arguments and accounts in a coherent presentation.
Can express him/herself spontaneously, very fluently and precisely, differentiating finer shades of meaning even in more complex situations.
---
Czech Language Summer School 2021
The Czech Language Summer School 2021 was cancelled due to insufficient number of participants.
---
Czech Language Summer School 2020
The Czech Language Summer School 2020 was cancelled due to COVID-19.
---
Czech Language Summer School 2019
---
Czech Language Summer School 2018
What participants say about us
"I learned more Czech in 3 weeks than French in 3 years in the Netherlands." (Rodin, Netherlands)
"I am pretty sure that my knowledge of Czech became better. I guess I am able to speak more confident." (Berik, Kazakhstan)
"I learned more than I expected." (Ankur, India)
"I wanted to study more about Czech culture and improve Czech language. My dreams came true. I know lots of famous Czech people, Czech culture and language." (Anna, Russia)
More information about Summer School 2018 can be found here.
---
About University
The University of Ostrava (UO) is a public research university educating nearly 9,000 students in six faculties. As a dynamic and intellectually challenging modern institution, the University of Ostrava provides an international environment in which to study. Our campus is spread primarily throughout the old city centre providing a stimulating environment to contemplate the living arts and sciences.
Teaching at UO is research-driven, and its programmes are often taught by active researchers. The university is proud to retain lecturers, professors and researchers that are leading figures in their fields of expertise whom are scientists and inspirational and open-minded personalities with a vivid sense of creativity.
The UO and its faculties, student organisations and scientific institutes establish and promote hundreds of public events every year; which include free workshops, lectures, seminars, experiential events, scientific adventures, charitable events, international gatherings, sporting and cultural events, art exhibitions, happenings, alumni reunions, concerts, and theatre plays.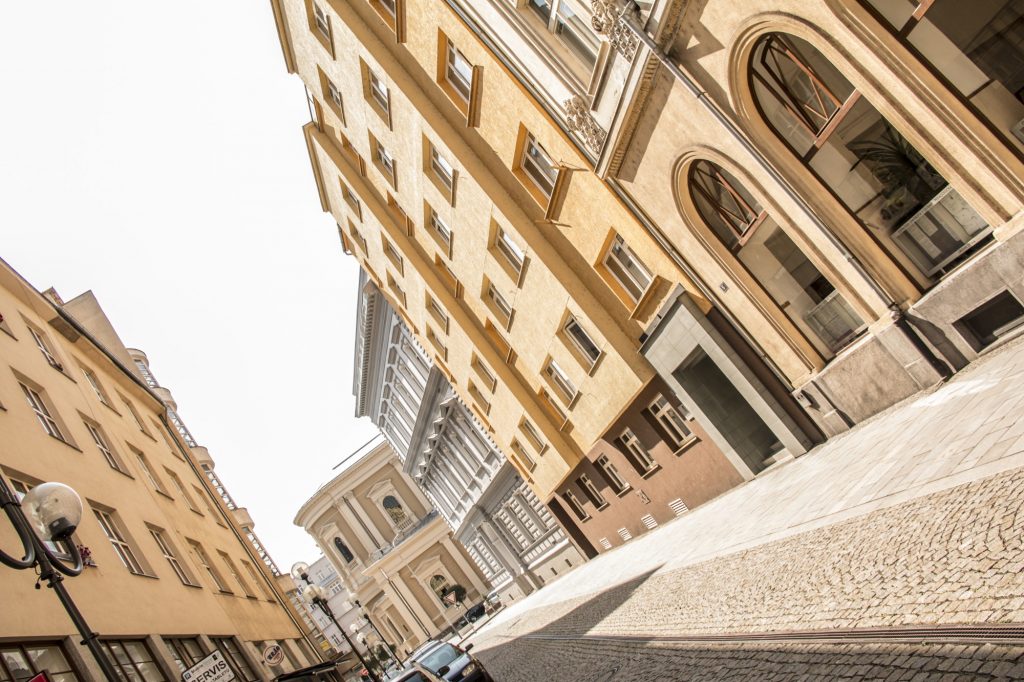 ---
About Ostrava
Ostrava is by its area and its overall population the third largest city of the Czech Republic. It has a strategic location-it is located 10 kilometres south of the border with Poland and 50 kilometres west of the border with Slovakia. The city lies in the valley between The Beskydy Mountains and The Jeseníky Mountains, known as The Moravian Gate. A significant part of its territory is covered with forests, parks. Ostrava has two big public universities with more than 30 thousand students. Ostrava offers a variety of cultural and social activities. More about Ostrava here.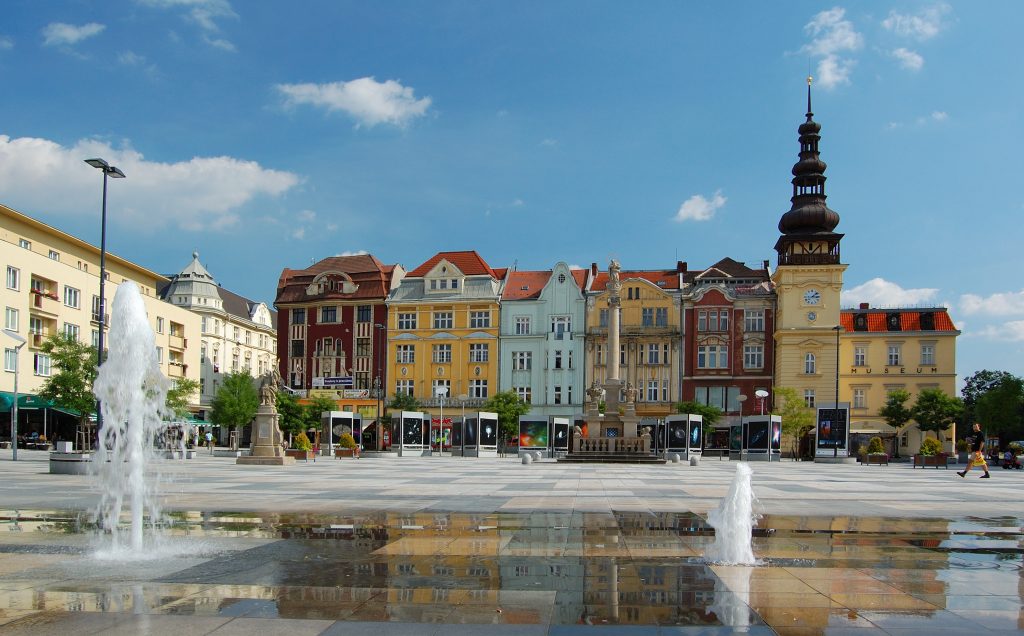 ---
Tips for tourism and visitation in Ostrava and nearby
You can visit many sights and tourist attractions in the city of Ostrava – like former iron and steel works Dolní Vítkovice Area (DOV), nowadays cultural center and museum, ZOO Ostrava, the second largest ZOO in the Czech Republic, Mining Museum Landek Park, a large mining museum and former mine, Silesian-Ostrava Castle and many others. The city is situated between two different mountains; on the East the Moravian-Silesian Beskids with the highest peak Lysá hora, famous ridge trail from Pustevny to Radhošť leading along unique, folk buildings and sculptures or the Wallachian Open Air Museum, traditional wooden village in Rožnov pod Radhoštěm; and on the west the Jeseníky Mountains with Praděd, its highest mountain, pumped storage plant Dlouhé stráně Hydro Power Plant or Rejvíz, the highest situated Silesian village and natural reservation with moss lakes. If you are keen on technology and machinery, you can visit Technical Museum TATRA in Kopřivnice dedicated to automotive industry or Science and Technology Centre in aforementioned Dolní Vítkovice Area (Ostrava) and many others. For the lovers of architecture and historic sights we recommend the castle in Hradec nad Moravicí, the city of Štramberk alias Moravian Bethlehem or the castle ruins Hukvaldy. For travelling in the city you can use besides the public transportation also shared bicycle. In Ostrava and nearby you can also find many cycleways. For some cultural events in Otrava see https://www.visitostrava.eu/en/events/.